IAG and its operating airlines regularly engage with key stakeholders such as governments and regulators, shareholders, lenders and other financial stakeholders, trade associations, customers, suppliers, employees, communities, NGOs and academic institutions to influence policy, drive action to meet our sustainability objectives and raise awareness of our programmes.
IAG's participation in key industry groups
Sustainable Aviation (SA)
One of 13 members of the SA Council, which governs activities for 44 members. Active participant in workstreams to advance green solutions.
Jet Zero Council (JZC)
Chairs SAF Delivery Group, supported creation of UK Jet Zero Strategy to deliver net zero UK aviation by 2050, British Airways CEO a member.
Royal Aeronautical Society (RAeS) – Greener by Design group (GbD)
Executive Committee of GbD.
Grupo Español para el Crecimiento Verde
Iberia is one of over 50 corporate members supporting this green growth group.
Airlines 4 Europe (A4E)
Founding member, drove development of net zero roadmap, supported consultation responses and other work to advance green solutions.
Alianza para la Sostenibilidad del Transporte Aéreo (AST)
A collaboration mechanism between the main stakeholders of the industry, academia and NGOs to respond to the decarbonisation strategy of the aviation sector in Spain. Operating airlines based in Spain are part of the alliance.
Coalition for Negative Emissions
Founding member in 2020, Steering Group member, active contributor to consultation responses to UK Government on how to scale up carbon removals.
Oneworld
Oneworld represents 15 different airlines. IAG helped establish and chaired the Environment Strategy Board (ESB) from 2020-2023. The ESB coordinated a net zero roadmap, and a 10% SAF ambition by 2030, and continues to provide support for advancing green solutions.
Air Transport Action Group (ATAG)
We were a significant airline contributor to the global aviation roadmap to net zero in 2020-2021, which helps to inform industry priorities for continual advancement of green solutions.
World Economic Forum (WEF) – Cleaner Skies for Tomorrow Coalition
Regular contributor to reports on how to scale up SAF as a low-carbon solution, advocated for 10% SAF ambition by 2030.
IATA
Chaired IATA Sustainability and Environment Advisory Council (SEAC), representatives on IATA working groups to advance policies for green solutions, supported advocacy for net zero commitment at ICAO and strengthening of CORSIA baseline.
Supply chain
IAG Global Business Services (IAG GBS) continues to engage with, support and monitor suppliers to ensure all products and services provided to IAG are on a path to net zero by 2050.
Supplier code of conduct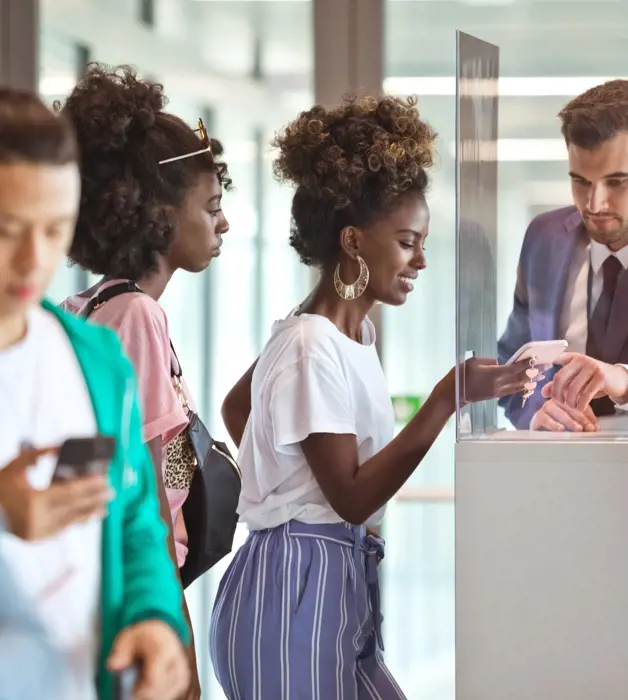 The IAG GBS Group procurement team leads the Supply Chain Sustainability Programme by delivering in four key areas:
The supplier code of conduct (SCoC)
Independent risk screening and sustainability assessments
Corporate social responsibility (CSR) audits
Embedding sustainability as standard in the procurement process