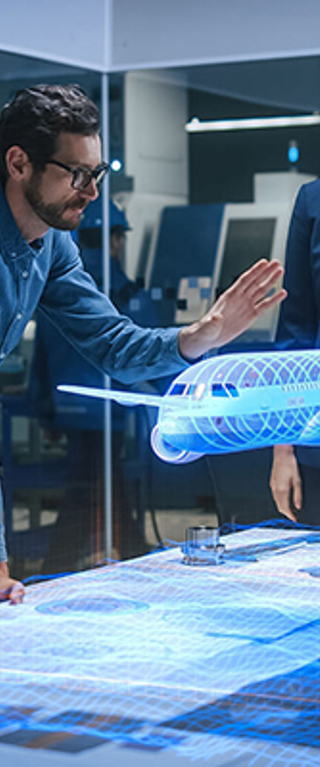 Building the future of air travel
We are constantly looking for new ways to improve our customer experience, operational efficiency, and environmental sustainability.
From testing cutting-edge technology like generative AI, and Mixed Reality sets, to zero carbon flight and investing in start-ups, we focus on finding solutions for our customers, our people, our operations, and the environment.

Great ideas can come from anywhere, and we foster a culture of creativity and experimentation, creating an environment that encourages and supports innovation.
What we do
We partner with early-stage start-ups and scale-ups to test and scale new solutions through our three innovation programmes.
Our focus areas 
Our focus areas cover a wide range of cutting-edge technologies and solutions that we believe can materially transform our sector, both in the short and long-term.
We are looking for new technologies to help us elevate our customer experience and operations, such as digitised services for friction-free travel, new product offerings, automation, and data science to optimise revenue and operational planning. 
We are committed to decarbonisation and accelerating change towards a more sustainable industry. Technologies of interest include sustainable aviation fuel, zero emission flight, carbon removal, electrification and sustainable materials.
We want to hear from companies developing solutions to fundamentally shift the way people and cargo move over the next twenty years. 
Current innovation projects
Current innovation projects
Assaia
Delivering real-time visibility for proven cost reduction, improved safety, sustainability and passenger experience.
Learn more